Our Cafe and Covered Outdoor Patio are open! No reservations.
Our Kitchen is open from 9:00am to 4:00pm.
The Watering Can Pastry Market
Come visit our Covered Outdoor Patio in Vineland! No reservation required, first come first serve! Located inside of 'The Watering Can Flower Market' we strive to serve only the freshest and finest of food and drinks! We have a selection of ready to be served pastries, cookies, cakes as well as our made to order lunch menu.
Pets are invited to join their owners on our Outdoor Patio! Water bowls are available upon request. We ask that pets remain on the ground during their visit – as cute as they may be in a chair.
Pets are not permitted inside of the indoor seated dining area only.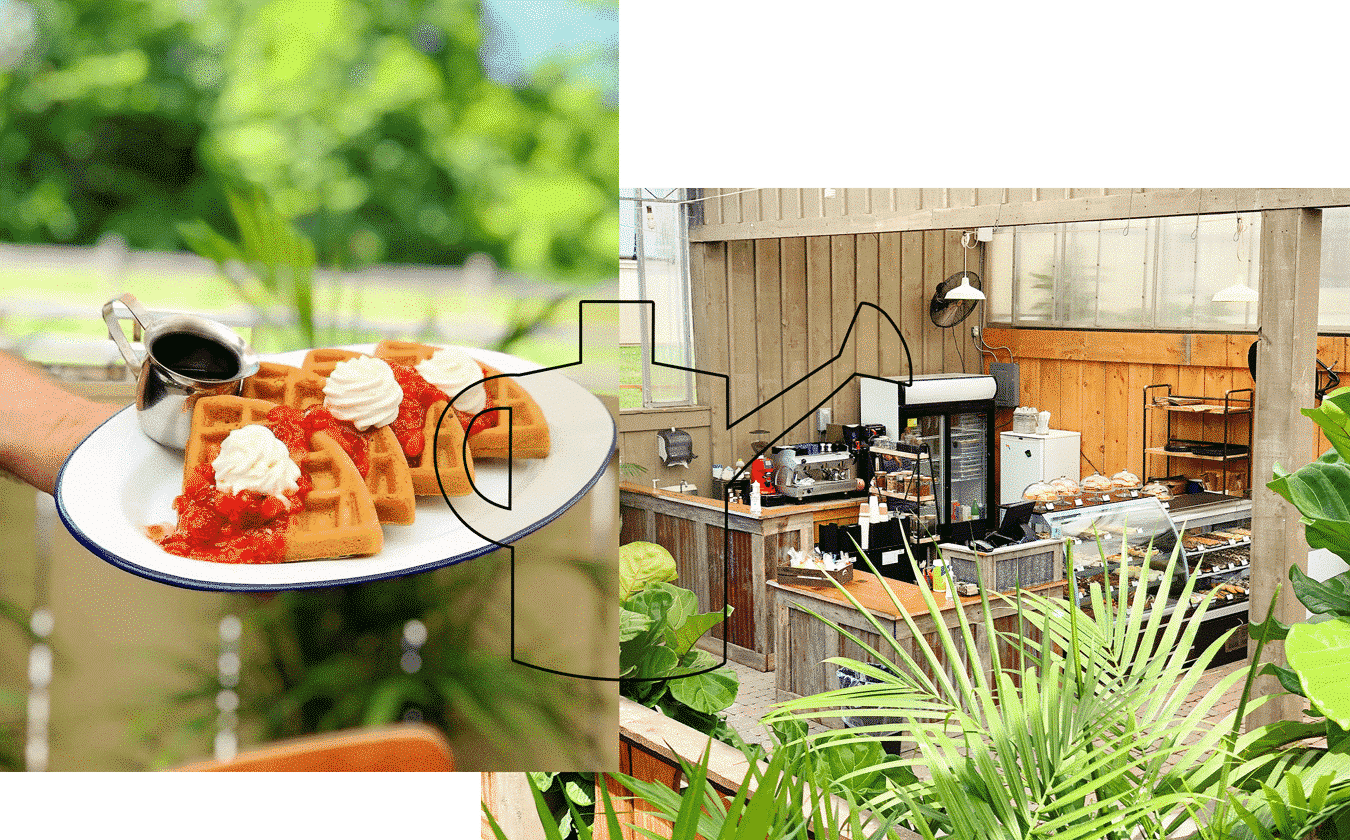 Feel free to sit back, relax and enjoy a light lunch and pastries in one of our eclectic dining nooks in our Covered Outdoor Patio.