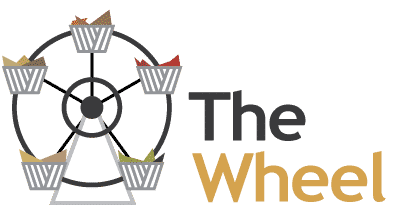 Welcome to 'The Wheel'! Enjoy a charcuterie style serving while seated amidst the Tropical Oasis of our spacious Indoor Seated Dining Area at our Vineland location.
'The Wheel' is a Ferris Wheel of Charcuterie Fare made to be shared. Featuring:
– Meat – Prosciutto, Soppressata, Calabrese, & Cured Pepperoni.
– Cheese Skewers – Brie & Smoked Cheddar, Nosey Goat, Nanny Noir & Heritage.
– Caprese Skewers – Marinated Bocconcini, Cherry Tomatoes, Fresh Basil & Balsamic Reduction.
– Pickled Vegetables – Sweet Peppers, Green Beans, Cauliflower & Olives.
– Everything is paired with an assortment of Crackers and Fresh Condiments.
– Plated alongside 'The Wheel' is a variety of House Made Desserts, Pecan Praline, Berry Compote & Fresh Fruit.
– A Specialty Drink of your choice.
---
Reservations are required and must be booked online. Enjoy 'The Wheel' from Mon-Sat in 90 minute time slots, throughout the day. These time slots are as follows (11:30-1:00) ( 1:30-3:00) (3:30-5:00) Our table capacity is limited to a maximum of 6 guests per table. 'The Wheel' will be served during the specified time you have chosen. It is imperative to arrive on time, so you may enjoy your reservation to the fullest.
We are taking bookings from current date to three weeks in advance. (every day a day will be added to the calendar)
'The Wheel' (as pictured) serves two people and is served in the Covered Outdoor Patio of the Vineland location at 3711 King st.
Sorry, no pets are permitted inside our indoor seated dining area.
Please Note: No refunds or cancellations unless due to a lock-down. Garden Tea and 'The Wheel' reservations cannot be seated together at this time.
We look forward to hosting you soon. Any questions or concerns please email: info@thewateringcan.ca