[{"url":"https:\/\/store.thewateringcan.ca\/product\/holiday-sleigh-jingle-all-the-way\/","classNames":["twc-workshop-cal-event twc-workshop-cal-event-sold-out"],"color":["#ff0000"],"title":"Holiday Sleigh Jingle All The Way","start":"2022-12-10 09:00","end":"2022-12-10 10:30"},{"url":"https:\/\/store.thewateringcan.ca\/product\/table-top-urn\/","classNames":["twc-workshop-cal-event twc-workshop-cal-event-sold-out"],"color":["#ff0000"],"title":"Table Top Urn","start":"2022-12-10 11:30","end":"2022-12-10 13:00"},{"url":"https:\/\/store.thewateringcan.ca\/product\/overflowing-in-christmas-spirit-vintage-christmas\/","classNames":["twc-workshop-cal-event"],"color":["#30ff02"],"title":"Watering Can Vintage Christmas","start":"2022-12-10 14:00","end":"2022-12-10 15:30"},{"url":"https:\/\/store.thewateringcan.ca\/product\/grinch-tree-with-grinch-amarylis-bulb\/","classNames":["twc-workshop-cal-event twc-workshop-cal-event-sold-out"],"color":["#ff0000"],"title":"Grinch Tree with Grinch Amaryllis Bulb","start":"2022-12-10 10:00","end":"2022-12-10 11:30"},{"url":"https:\/\/store.thewateringcan.ca\/product\/berry-wreath\/","classNames":["twc-workshop-cal-event"],"color":["#30ff02"],"title":"Winter Berry Wreath","start":"2022-12-03 12:00","end":"2022-12-03 13:30"},{"url":"https:\/\/store.thewateringcan.ca\/product\/natures-bounty-wreath\/","classNames":["twc-workshop-cal-event"],"color":["#30ff02"],"title":"Natures Bounty Wreath","start":"2022-11-29 18:00","end":"2022-11-29 19:30"},{"url":"https:\/\/store.thewateringcan.ca\/product\/frosty\/","classNames":["twc-workshop-cal-event twc-workshop-cal-event-sold-out"],"color":["#ff0000"],"title":"Frosty","start":"2022-12-13 18:30","end":"2022-12-13 20:00"},{"url":"https:\/\/store.thewateringcan.ca\/product\/pear-and-nutmeg-wreath\/","classNames":["twc-workshop-cal-event twc-workshop-cal-event-sold-out"],"color":["#ff0000"],"title":"Pear and Nutmeg Wreath","start":"2022-12-02 18:30","end":"2022-12-02 20:00"},{"url":"https:\/\/store.thewateringcan.ca\/product\/natures-bounty-wreath\/","classNames":["twc-workshop-cal-event twc-workshop-cal-event-sold-out"],"color":["#ff0000"],"title":"Natures Bounty Wreath","start":"2022-11-29 12:30","end":"2022-11-29 14:00"},{"url":"https:\/\/store.thewateringcan.ca\/product\/berry-wreath\/","classNames":["twc-workshop-cal-event twc-workshop-cal-event-sold-out"],"color":["#ff0000"],"title":"Winter Berry Wreath","start":"2022-12-01 18:00","end":"2022-12-01 19:30"},{"url":"https:\/\/store.thewateringcan.ca\/product\/berry-wreath\/","classNames":["twc-workshop-cal-event"],"color":["#30ff02"],"title":"Winter Berry Wreath","start":"2022-12-01 12:30","end":"2022-12-01 14:00"},{"url":"https:\/\/store.thewateringcan.ca\/product\/natures-bounty-wreath\/","classNames":["twc-workshop-cal-event twc-workshop-cal-event-sold-out"],"color":["#ff0000"],"title":"Natures Bounty Wreath","start":"2022-12-03 09:00","end":"2022-12-03 10:30"},{"url":"https:\/\/store.thewateringcan.ca\/product\/winter-wonderland-planters\/","classNames":["twc-workshop-cal-event twc-workshop-cal-event-sold-out"],"color":["#ff0000"],"title":"Winter Wonderland Planters","start":"2022-12-10 12:30","end":"2022-12-10 14:00"},{"url":"https:\/\/store.thewateringcan.ca\/product\/north-pole-mail\/","classNames":["twc-workshop-cal-event"],"color":["#30ff02"],"title":"North Pole Mail","start":"2022-12-06 18:30","end":"2022-12-06 20:00"},{"url":"https:\/\/store.thewateringcan.ca\/product\/holiday-lantern\/","classNames":["twc-workshop-cal-event twc-workshop-cal-event-sold-out"],"color":["#ff0000"],"title":"Holiday Lantern","start":"2022-12-01 19:00","end":"2022-12-01 20:30"},{"url":"https:\/\/store.thewateringcan.ca\/product\/merry-christmas-tote\/","classNames":["twc-workshop-cal-event twc-workshop-cal-event-sold-out"],"color":["#ff0000"],"title":"Merry Christmas Tote","start":"2022-12-07 18:30","end":"2022-12-07 20:00"},{"url":"https:\/\/store.thewateringcan.ca\/product\/please-come-home-for-christmas\/","classNames":["twc-workshop-cal-event twc-workshop-cal-event-sold-out"],"color":["#ff0000"],"title":"Polar Express","start":"2022-12-10 12:00","end":"2022-12-10 13:30"},{"url":"https:\/\/store.thewateringcan.ca\/product\/evening-of-floral-distinction-winter\/","classNames":["twc-workshop-cal-event"],"color":["#30ff02"],"title":"Evening of Floral Distinction - Winter","start":"2022-12-14 18:30","end":"2022-12-14 20:00"},{"url":"https:\/\/store.thewateringcan.ca\/product\/kids-workshops\/","classNames":["twc-workshop-cal-event twc-workshop-cal-event-sold-out"],"color":["#ff0000"],"title":"Kids Winter Workshops","start":"2022-12-17 09:00","end":"2022-12-17 10:30"},{"url":"https:\/\/store.thewateringcan.ca\/product\/touch-of-elegance-table-arrangement\/","classNames":["twc-workshop-cal-event twc-workshop-cal-event-sold-out"],"color":["#ff0000"],"title":"Touch of Elegance Table Arrangement","start":"2022-12-17 09:30","end":"2022-12-17 11:00"},{"url":"https:\/\/store.thewateringcan.ca\/product\/peace-on-earth\/","classNames":["twc-workshop-cal-event twc-workshop-cal-event-sold-out"],"color":["#ff0000"],"title":"Hope Sparkles","start":"2022-12-03 11:30","end":"2022-12-03 13:00"},{"url":"https:\/\/store.thewateringcan.ca\/product\/festive-christmas\/","classNames":["twc-workshop-cal-event"],"color":["#30ff02"],"title":"Vintage Christmas","start":"2022-12-10 09:30","end":"2022-12-10 11:00"},{"url":"https:\/\/store.thewateringcan.ca\/product\/magnolia-wreath\/","classNames":["twc-workshop-cal-event twc-workshop-cal-event-sold-out"],"color":["#ff0000"],"title":"Magnolia Wreath","start":"2022-11-30 12:30","end":"2022-11-30 14:00"},{"url":"https:\/\/store.thewateringcan.ca\/product\/magnolia-wreath\/","classNames":["twc-workshop-cal-event twc-workshop-cal-event-sold-out"],"color":["#ff0000"],"title":"Magnolia Wreath","start":"2022-11-30 18:00","end":"2022-11-30 19:30"},{"url":"https:\/\/store.thewateringcan.ca\/product\/magnolia-wreath\/","classNames":["twc-workshop-cal-event twc-workshop-cal-event-sold-out"],"color":["#ff0000"],"title":"Magnolia Wreath","start":"2022-12-03 15:00","end":"2022-12-03 16:30"},{"url":"https:\/\/store.thewateringcan.ca\/product\/festive-window\/","classNames":["twc-workshop-cal-event twc-workshop-cal-event-sold-out"],"color":["#ff0000"],"title":"Festive Window","start":"2022-12-05 18:30","end":"2022-12-05 20:00"},{"url":"https:\/\/store.thewateringcan.ca\/product\/holiday-lantern\/","classNames":["twc-workshop-cal-event twc-workshop-cal-event-sold-out"],"color":["#ff0000"],"title":"Holiday Lantern","start":"2022-12-06 19:00","end":"2022-12-06 20:30"},{"url":"https:\/\/store.thewateringcan.ca\/product\/grinch-tree-with-grinch-amarylis-bulb\/","classNames":["twc-workshop-cal-event twc-workshop-cal-event-sold-out"],"color":["#ff0000"],"title":"Grinch Tree with Grinch Amaryllis Bulb","start":"2022-12-12 18:00","end":"2022-12-12 19:30"},{"url":"https:\/\/store.thewateringcan.ca\/product\/grinch-tree-with-grinch-amarylis-bulb\/","classNames":["twc-workshop-cal-event twc-workshop-cal-event-sold-out"],"color":["#ff0000"],"title":"Grinch Tree with Grinch Amaryllis Bulb","start":"2022-12-12 12:30","end":"2022-12-12 14:00"},{"url":"https:\/\/store.thewateringcan.ca\/product\/kids-workshops\/","classNames":["twc-workshop-cal-event twc-workshop-cal-event-sold-out"],"color":["#ff0000"],"title":"Kids Winter Workshops","start":"2022-12-17 11:00","end":"2022-12-17 12:30"},{"url":"https:\/\/store.thewateringcan.ca\/product\/kids-workshops\/","classNames":["twc-workshop-cal-event twc-workshop-cal-event-sold-out"],"color":["#ff0000"],"title":"Kids Winter Workshops","start":"2022-12-17 13:00","end":"2022-12-17 14:30"},{"url":"https:\/\/store.thewateringcan.ca\/product\/table-top-urn\/","classNames":["twc-workshop-cal-event"],"color":["#30ff02"],"title":"Table Top Urn","start":"2022-12-06 18:00","end":"2022-12-06 19:30"},{"url":"https:\/\/store.thewateringcan.ca\/product\/table-top-urn\/","classNames":["twc-workshop-cal-event"],"color":["#30ff02"],"title":"Table Top Urn","start":"2022-12-06 12:30","end":"2022-12-06 14:00"},{"url":"https:\/\/store.thewateringcan.ca\/product\/holiday-sleigh-jingle-all-the-way\/","classNames":["twc-workshop-cal-event twc-workshop-cal-event-sold-out"],"color":["#ff0000"],"title":"Holiday Sleigh Jingle All The Way","start":"2022-12-07 18:30","end":"2022-12-07 20:00"},{"url":"https:\/\/store.thewateringcan.ca\/product\/holiday-sleigh-jingle-all-the-way\/","classNames":["twc-workshop-cal-event twc-workshop-cal-event-sold-out"],"color":["#ff0000"],"title":"Holiday Sleigh Jingle All The Way","start":"2022-12-07 13:00","end":"2022-12-07 14:30"},{"url":"https:\/\/store.thewateringcan.ca\/product\/overflowing-in-christmas-spirit-vintage-christmas\/","classNames":["twc-workshop-cal-event"],"color":["#30ff02"],"title":"Watering Can Vintage Christmas","start":"2022-12-05 12:30","end":"2022-12-05 14:00"},{"url":"https:\/\/store.thewateringcan.ca\/product\/overflowing-in-christmas-spirit-vintage-christmas\/","classNames":["twc-workshop-cal-event"],"color":["#30ff02"],"title":"Watering Can Vintage Christmas","start":"2022-12-05 18:30","end":"2022-12-05 20:00"},{"url":"https:\/\/store.thewateringcan.ca\/product\/believe-in-the-magic\/","classNames":["twc-workshop-cal-event twc-workshop-cal-event-sold-out"],"color":["#ff0000"],"title":"Believe in the Magic","start":"2022-12-03 12:30","end":"2022-12-03 14:00"},{"url":"https:\/\/store.thewateringcan.ca\/product\/urn-with-a-twist\/","classNames":["twc-workshop-cal-event twc-workshop-cal-event-sold-out"],"color":["#ff0000"],"title":"Urn with a Twist","start":"2022-12-03 14:00","end":"2022-12-03 15:30"},{"url":"https:\/\/store.thewateringcan.ca\/product\/ladies-night\/","classNames":["twc-workshop-cal-event twc-workshop-cal-event-sold-out"],"color":["#ff0000"],"title":"Ladies Night","start":"2022-12-08 18:00","end":"2022-12-08 19:30"},{"url":"https:\/\/store.thewateringcan.ca\/product\/frosty\/","classNames":["twc-workshop-cal-event twc-workshop-cal-event-sold-out"],"color":["#ff0000"],"title":"Frosty","start":"2022-12-10 14:30","end":"2022-12-10 16:00"},{"url":"https:\/\/store.thewateringcan.ca\/product\/pear-and-nutmeg-wreath\/","classNames":["twc-workshop-cal-event twc-workshop-cal-event-sold-out"],"color":["#ff0000"],"title":"Pear and Nutmeg Wreath","start":"2022-12-02 13:00","end":"2022-12-02 14:30"},{"url":"https:\/\/store.thewateringcan.ca\/product\/peace-and-joy-domed-lantern\/","classNames":["twc-workshop-cal-event"],"color":["#30ff02"],"title":"Peace and Joy Lantern","start":"2022-12-10 09:30","end":"2022-12-10 11:00"},{"url":"https:\/\/store.thewateringcan.ca\/product\/festive-window\/","classNames":["twc-workshop-cal-event twc-workshop-cal-event-sold-out"],"color":["#ff0000"],"title":"Festive Window","start":"2022-12-05 13:00","end":"2022-12-05 14:30"},{"url":"https:\/\/store.thewateringcan.ca\/product\/peace-on-earth\/","classNames":["twc-workshop-cal-event twc-workshop-cal-event-sold-out"],"color":["#ff0000"],"title":"Hope Sparkles","start":"2022-12-10 15:00","end":"2022-12-10 16:30"},{"url":"https:\/\/store.thewateringcan.ca\/product\/merry-christmas-tote\/","classNames":["twc-workshop-cal-event"],"color":["#30ff02"],"title":"Merry Christmas Tote","start":"2022-12-07 13:00","end":"2022-12-07 14:30"},{"url":"https:\/\/store.thewateringcan.ca\/product\/kids-grinch-14-and-under\/","classNames":["twc-workshop-cal-event twc-workshop-cal-event-sold-out"],"color":["#ff0000"],"title":"Kids Grinch (14 and under)","start":"2022-11-30 16:30","end":"2022-11-30 18:00"},{"url":"https:\/\/store.thewateringcan.ca\/product\/north-pole-mail\/","classNames":["twc-workshop-cal-event"],"color":["#30ff02"],"title":"North Pole Mail","start":"2022-12-06 13:00","end":"2022-12-06 14:30"},{"url":"https:\/\/store.thewateringcan.ca\/product\/festive-window\/","classNames":["twc-workshop-cal-event twc-workshop-cal-event-sold-out"],"color":["#ff0000"],"title":"Festive Window","start":"2022-12-02 19:00","end":"2022-12-02 20:30"},{"url":"https:\/\/store.thewateringcan.ca\/product\/festive-window\/","classNames":["twc-workshop-cal-event twc-workshop-cal-event-sold-out"],"color":["#ff0000"],"title":"Festive Window","start":"2022-12-02 13:30","end":"2022-12-02 15:00"},{"url":"https:\/\/store.thewateringcan.ca\/product\/table-top-urn\/","classNames":["twc-workshop-cal-event"],"color":["#30ff02"],"title":"Table Top Urn","start":"2022-11-28 18:30","end":"2022-11-28 20:00"},{"url":"https:\/\/store.thewateringcan.ca\/product\/table-top-urn\/","classNames":["twc-workshop-cal-event"],"color":["#30ff02"],"title":"Table Top Urn","start":"2022-11-28 13:00","end":"2022-11-28 14:30"},{"url":"https:\/\/store.thewateringcan.ca\/product\/merry-christmas-tote\/","classNames":["twc-workshop-cal-event twc-workshop-cal-event-sold-out"],"color":["#ff0000"],"title":"Merry Christmas Tote","start":"2022-12-03 10:00","end":"2022-12-03 11:30"},{"url":"https:\/\/store.thewateringcan.ca\/product\/holiday-sleigh-jingle-all-the-way\/","classNames":["twc-workshop-cal-event"],"color":["#30ff02"],"title":"Holiday Sleigh Jingle All The Way","start":"2022-12-03 12:30","end":"2022-12-03 14:00"},{"url":"https:\/\/store.thewateringcan.ca\/product\/overflowing-in-christmas-spirit-vintage-christmas\/","classNames":["twc-workshop-cal-event"],"color":["#30ff02"],"title":"Watering Can Vintage Christmas","start":"2022-12-03 15:00","end":"2022-12-03 16:30"},{"url":"https:\/\/store.thewateringcan.ca\/product\/grinch-tree-with-grinch-amarylis-bulb\/","classNames":["twc-workshop-cal-event twc-workshop-cal-event-sold-out"],"color":["#ff0000"],"title":"Grinch Tree with Grinch Amaryllis Bulb","start":"2022-12-10 12:00","end":"2022-12-10 13:30"},{"url":"https:\/\/store.thewateringcan.ca\/product\/grinch-tree-with-grinch-amarylis-bulb\/","classNames":["twc-workshop-cal-event twc-workshop-cal-event-sold-out"],"color":["#ff0000"],"title":"Grinch Tree with Grinch Amaryllis Bulb","start":"2022-12-06 18:30","end":"2022-12-06 20:00"},{"url":"https:\/\/store.thewateringcan.ca\/product\/grinch-tree-with-grinch-amarylis-bulb\/","classNames":["twc-workshop-cal-event twc-workshop-cal-event-sold-out"],"color":["#ff0000"],"title":"Grinch Tree with Grinch Amaryllis Bulb","start":"2022-12-06 13:00","end":"2022-12-06 14:30"},{"url":"https:\/\/store.thewateringcan.ca\/product\/kids-workshops\/","classNames":["twc-workshop-cal-event twc-workshop-cal-event-sold-out"],"color":["#ff0000"],"title":"Kids Winter Workshops","start":"2022-12-17 14:30","end":"2022-12-17 16:00"},{"url":"https:\/\/store.thewateringcan.ca\/product\/wish-upon-a-star\/","classNames":["twc-workshop-cal-event"],"color":["#30ff02"],"title":"Wish Upon a Star","start":"2022-12-01 18:30","end":"2022-12-01 20:00"},{"url":"https:\/\/store.thewateringcan.ca\/product\/gnome-for-the-holidays\/","classNames":["twc-workshop-cal-event twc-workshop-cal-event-sold-out"],"color":["#ff0000"],"title":"Gnome for The Holidays","start":"2022-11-28 19:00","end":"2022-11-28 20:30"},{"url":"https:\/\/store.thewateringcan.ca\/product\/gnome-for-the-holidays\/","classNames":["twc-workshop-cal-event"],"color":["#30ff02"],"title":"Gnome for The Holidays","start":"2022-11-28 13:00","end":"2022-11-28 14:30"},{"url":"https:\/\/store.thewateringcan.ca\/product\/kids-grinch-14-and-under\/","classNames":["twc-workshop-cal-event twc-workshop-cal-event-sold-out"],"color":["#ff0000"],"title":"Kids Grinch (14 and under)","start":"2022-12-02 16:30","end":"2022-12-02 18:00"},{"url":"https:\/\/store.thewateringcan.ca\/product\/wish-upon-a-star\/","classNames":["twc-workshop-cal-event"],"color":["#30ff02"],"title":"Wish Upon a Star","start":"2022-11-29 13:00","end":"2022-11-29 14:30"},{"url":"https:\/\/store.thewateringcan.ca\/product\/your-urn-your-way\/","classNames":["twc-workshop-cal-event"],"color":["#30ff02"],"title":"Your Urn, Your Way!","start":"2022-11-30 19:00","end":"2022-11-30 20:30"},{"url":"https:\/\/store.thewateringcan.ca\/product\/your-urn-your-way\/","classNames":["twc-workshop-cal-event"],"color":["#30ff02"],"title":"Your Urn, Your Way!","start":"2022-11-30 13:00","end":"2022-11-30 14:30"},{"url":"https:\/\/store.thewateringcan.ca\/product\/traditional-urn-2\/","classNames":["twc-workshop-cal-event twc-workshop-cal-event-sold-out"],"color":["#ff0000"],"title":"Traditional Urn","start":"2022-11-28 18:00","end":"2022-11-28 19:30"},{"url":"https:\/\/store.thewateringcan.ca\/product\/traditional-urn-2\/","classNames":["twc-workshop-cal-event"],"color":["#30ff02"],"title":"Traditional Urn","start":"2022-11-28 12:30","end":"2022-11-28 14:00"},{"url":"https:\/\/store.thewateringcan.ca\/product\/festive-window\/","classNames":["twc-workshop-cal-event twc-workshop-cal-event-sold-out"],"color":["#ff0000"],"title":"Festive Window","start":"2022-12-13 18:30","end":"2022-12-13 20:00"},{"url":"https:\/\/store.thewateringcan.ca\/product\/festive-window\/","classNames":["twc-workshop-cal-event twc-workshop-cal-event-sold-out"],"color":["#ff0000"],"title":"Festive Window","start":"2022-12-13 13:00","end":"2022-12-13 14:30"},{"url":"https:\/\/store.thewateringcan.ca\/product\/peace-and-joy-domed-lantern\/","classNames":["twc-workshop-cal-event"],"color":["#30ff02"],"title":"Peace and Joy Lantern","start":"2022-12-07 18:30","end":"2022-12-07 20:00"},{"url":"https:\/\/store.thewateringcan.ca\/product\/your-urn-your-way\/","classNames":["twc-workshop-cal-event"],"color":["#30ff02"],"title":"Your Urn, Your Way!","start":"2022-12-03 09:00","end":"2022-12-03 10:30"},{"url":"https:\/\/store.thewateringcan.ca\/product\/overflowing-in-christmas-spirit-vintage-christmas\/","classNames":["twc-workshop-cal-event"],"color":["#30ff02"],"title":"Watering Can Vintage Christmas","start":"2022-12-14 18:30","end":"2022-12-14 20:00"},{"url":"https:\/\/store.thewateringcan.ca\/product\/holiday-sleigh-jingle-all-the-way\/","classNames":["twc-workshop-cal-event"],"color":["#30ff02"],"title":"Holiday Sleigh Jingle All The Way","start":"2022-12-13 13:00","end":"2022-12-13 14:30"},{"url":"https:\/\/store.thewateringcan.ca\/product\/holiday-sleigh-jingle-all-the-way\/","classNames":["twc-workshop-cal-event"],"color":["#30ff02"],"title":"Holiday Sleigh Jingle All The Way","start":"2022-12-13 18:00","end":"2022-12-13 19:30"},{"url":"https:\/\/store.thewateringcan.ca\/product\/overflowing-in-christmas-spirit-vintage-christmas\/","classNames":["twc-workshop-cal-event"],"color":["#30ff02"],"title":"Watering Can Vintage Christmas","start":"2022-12-14 13:00","end":"2022-12-14 14:30"},{"url":"https:\/\/store.thewateringcan.ca\/product\/natures-bounty-wreath\/","classNames":["twc-workshop-cal-event twc-workshop-cal-event-sold-out"],"color":["#ff0000"],"title":"Natures Bounty Wreath","start":"2022-11-30 18:00","end":"2022-11-30 19:30"},{"url":"https:\/\/store.thewateringcan.ca\/product\/natures-bounty-wreath\/","classNames":["twc-workshop-cal-event twc-workshop-cal-event-sold-out"],"color":["#ff0000"],"title":"Natures Bounty Wreath","start":"2022-11-30 12:30","end":"2022-11-30 14:00"},{"url":"https:\/\/store.thewateringcan.ca\/product\/traditional-urn-2\/","classNames":["twc-workshop-cal-event"],"color":["#30ff02"],"title":"Traditional Urn","start":"2022-12-02 18:00","end":"2022-12-02 19:30"},{"url":"https:\/\/store.thewateringcan.ca\/product\/traditional-urn-2\/","classNames":["twc-workshop-cal-event twc-workshop-cal-event-sold-out"],"color":["#ff0000"],"title":"Traditional Urn","start":"2022-12-02 12:30","end":"2022-12-02 14:00"},{"url":"https:\/\/store.thewateringcan.ca\/product\/kids-workshops\/","classNames":["twc-workshop-cal-event twc-workshop-cal-event-sold-out"],"color":["#ff0000"],"title":"Kids Winter Workshops","start":"2022-12-16 16:00","end":"2022-12-16 17:30"},{"url":"https:\/\/store.thewateringcan.ca\/product\/urn-with-a-twist\/","classNames":["twc-workshop-cal-event twc-workshop-cal-event-sold-out"],"color":["#ff0000"],"title":"Urn with a Twist","start":"2022-11-29 18:00","end":"2022-11-29 19:30"},{"url":"https:\/\/store.thewateringcan.ca\/product\/urn-with-a-twist\/","classNames":["twc-workshop-cal-event"],"color":["#30ff02"],"title":"Urn with a Twist","start":"2022-11-29 13:00","end":"2022-11-29 14:30"},{"url":"https:\/\/store.thewateringcan.ca\/product\/overflowing-in-christmas-spirit-vintage-christmas\/","classNames":["twc-workshop-cal-event"],"color":["#30ff02"],"title":"Watering Can Vintage Christmas","start":"2022-12-01 13:00","end":"2022-12-01 14:30"},{"url":"https:\/\/store.thewateringcan.ca\/product\/peace-and-joy-domed-lantern\/","classNames":["twc-workshop-cal-event"],"color":["#30ff02"],"title":"Peace and Joy Lantern","start":"2022-12-10 14:30","end":"2022-12-10 16:00"},{"url":"https:\/\/store.thewateringcan.ca\/product\/touch-of-elegance-table-arrangement\/","classNames":["twc-workshop-cal-event twc-workshop-cal-event-sold-out"],"color":["#ff0000"],"title":"Touch of Elegance Table Arrangement","start":"2022-12-17 12:00","end":"2022-12-17 13:30"},{"url":"https:\/\/store.thewateringcan.ca\/product\/your-urn-your-way\/","classNames":["twc-workshop-cal-event"],"color":["#30ff02"],"title":"Your Urn, Your Way!","start":"2022-11-29 19:00","end":"2022-11-29 20:30"},{"url":"https:\/\/store.thewateringcan.ca\/product\/traditional-urn-2\/","classNames":["twc-workshop-cal-event twc-workshop-cal-event-sold-out"],"color":["#ff0000"],"title":"Traditional Urn","start":"2022-12-01 13:30","end":"2022-12-01 15:00"},{"url":"https:\/\/store.thewateringcan.ca\/product\/overflowing-in-christmas-spirit-vintage-christmas\/","classNames":["twc-workshop-cal-event"],"color":["#30ff02"],"title":"Watering Can Vintage Christmas","start":"2022-12-05 18:00","end":"2022-12-05 19:30"},{"url":"https:\/\/store.thewateringcan.ca\/product\/urn-with-a-twist\/","classNames":["twc-workshop-cal-event twc-workshop-cal-event-sold-out"],"color":["#ff0000"],"title":"Urn with a Twist","start":"2022-11-30 18:00","end":"2022-11-30 19:30"},{"url":"https:\/\/store.thewateringcan.ca\/product\/holiday-sleigh-jingle-all-the-way\/","classNames":["twc-workshop-cal-event"],"color":["#30ff02"],"title":"Holiday Sleigh Jingle All The Way","start":"2022-12-05 18:00","end":"2022-12-05 19:30"}]
Welcome to our 2022 Workshop Season! (Vineland Location)
We are excited to start workshops again! Throughout the pandemic the workshops ran very smoothly, therefore, we will be hosting the workshops in the exact same way. We are thrilled to announce a brand new space for the workshops. This area is specifically designed for the workshops and has its own dedicated parking area.
Interested in hosting a private workshop? You can host workshops during the day or evenings Mon – Fri. during the months of Nov and Dec. Please email/call us for availability. workshops@thewateringcan.ca A minimum of 12 people is required.
Unable to join us for a workshop? Kits to most workshops will be available for purchase, to enjoy from the comforts of your own home. (Additional workshop kits will be added closer to November.)
We strongly advise reading our FAQ page before registering. Please do not register before understanding the 2022 policies.
The price of the workshops include expert instruction, bottled water and all the materials to complete your workshop. It is not necessary to bring anything, just come with a fun and adventurous attitude! All workshops will be held at our Vineland location.
Winter Workshops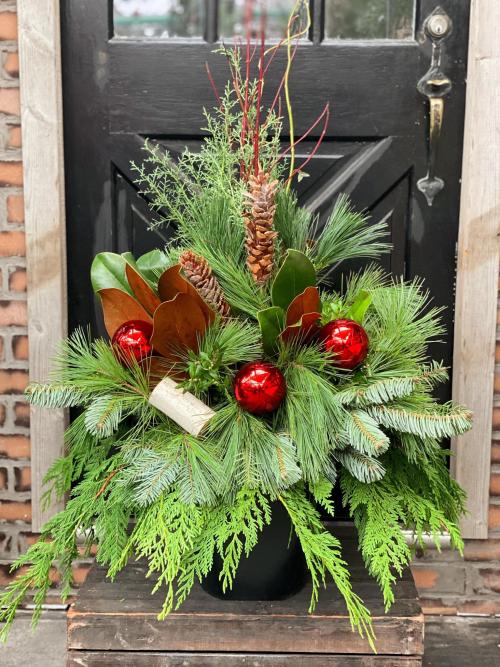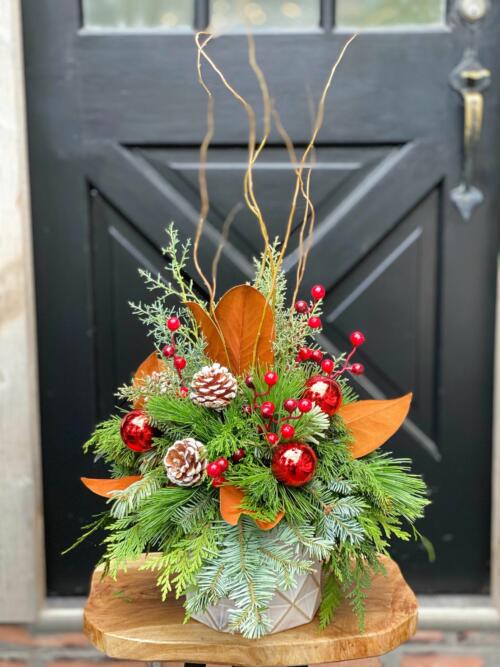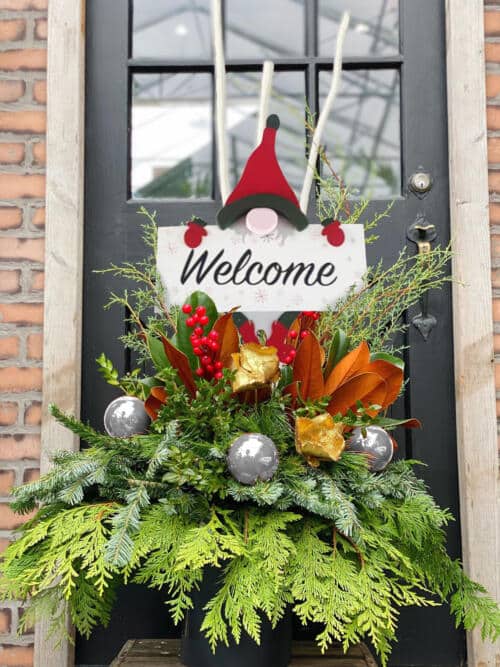 Gnome for The Holidays
$82.00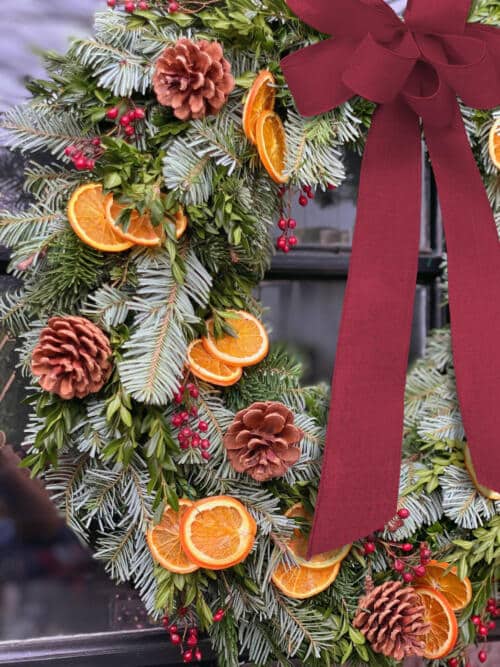 Natures Bounty Wreath
$89.00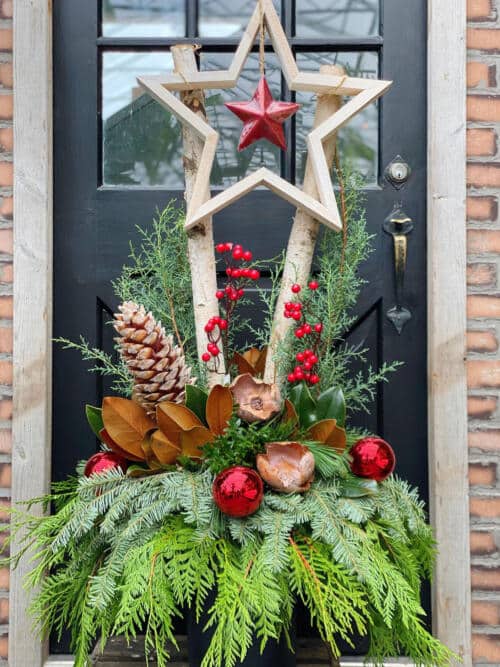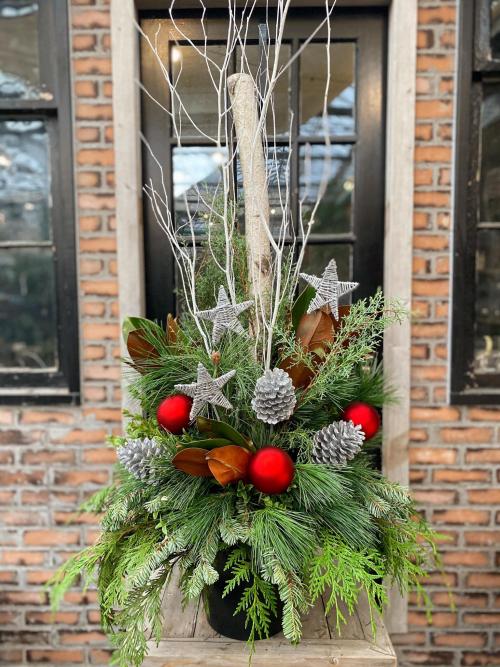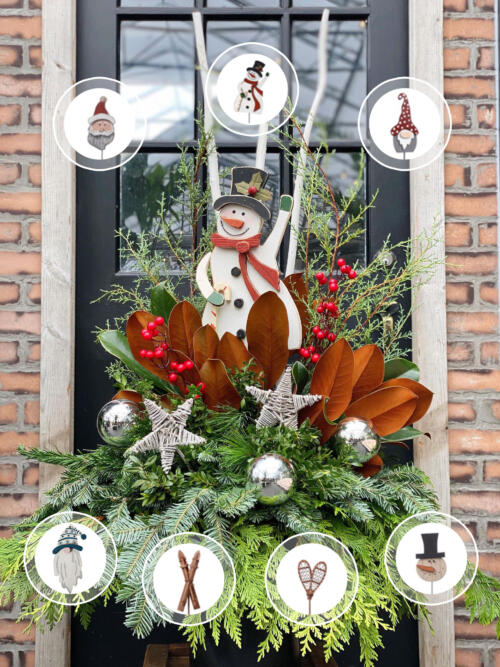 Your Urn, Your Way!
$79.00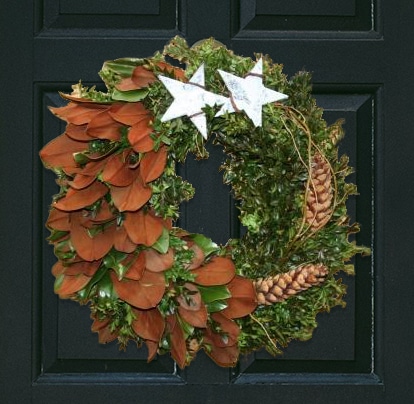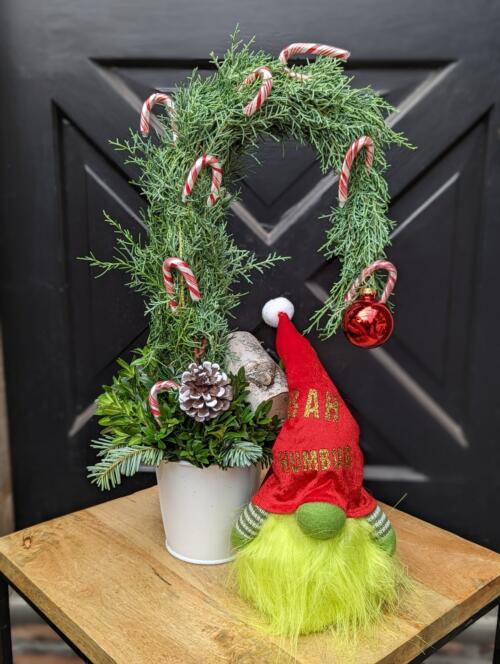 Kids Grinch (14 and under)
SOLD OUT
Winter Berry Wreath
$79.00
Watering Can Vintage Christmas
$59.00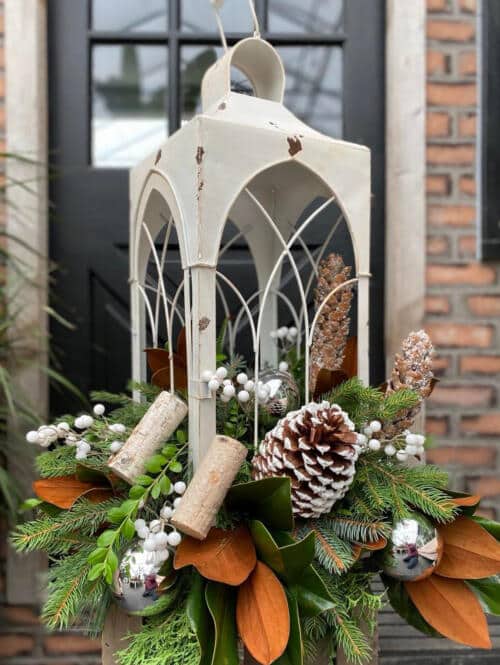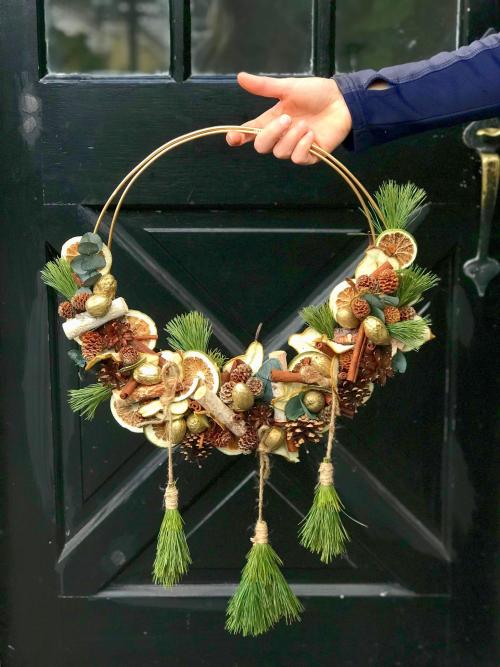 Pear and Nutmeg Wreath
SOLD OUT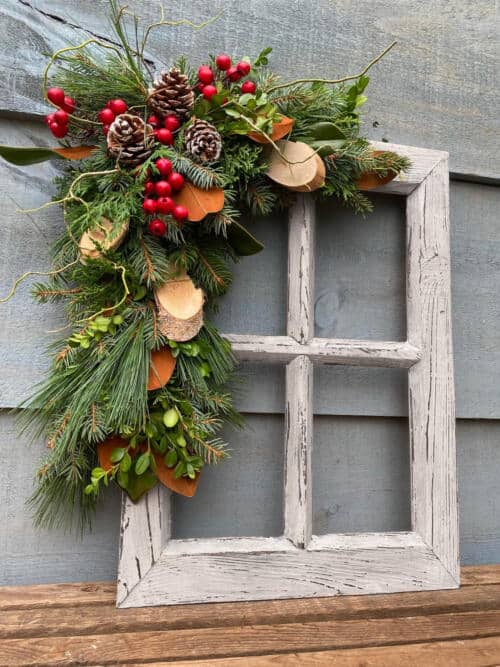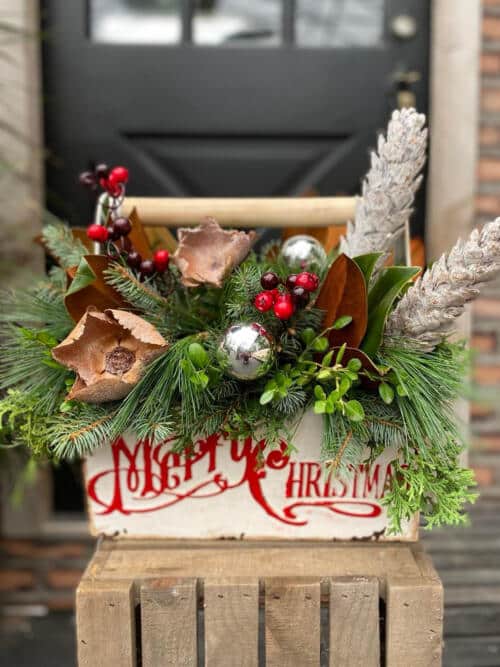 Merry Christmas Tote
$79.00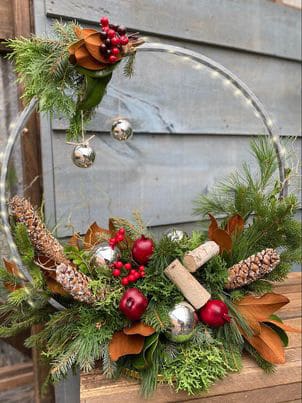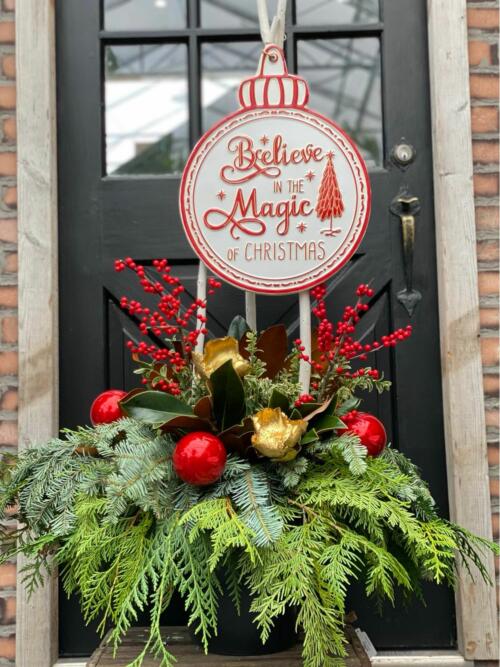 Believe in the Magic
SOLD OUT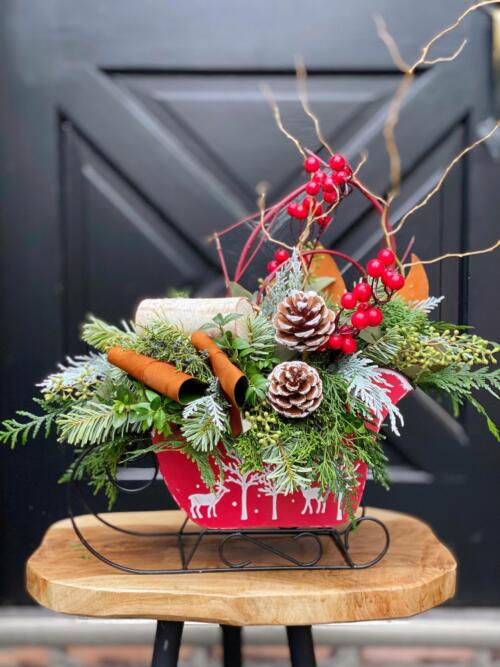 Holiday Sleigh Jingle All The Way
$59.00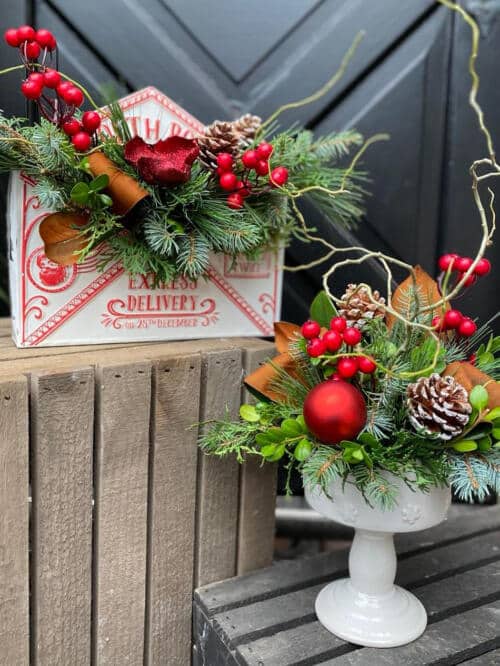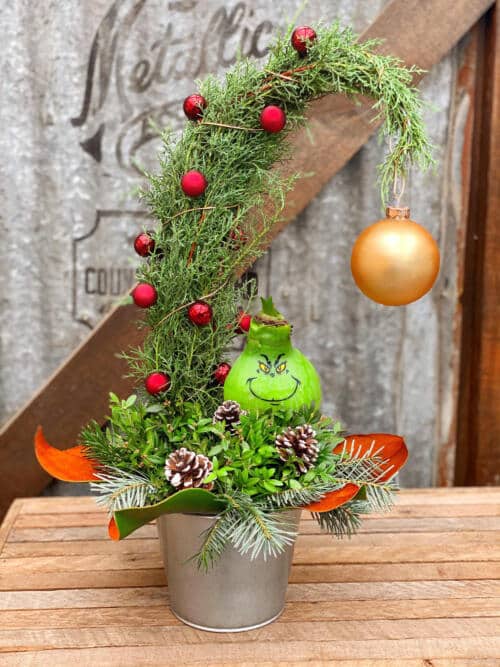 Grinch Tree with Grinch Amaryllis Bulb
SOLD OUT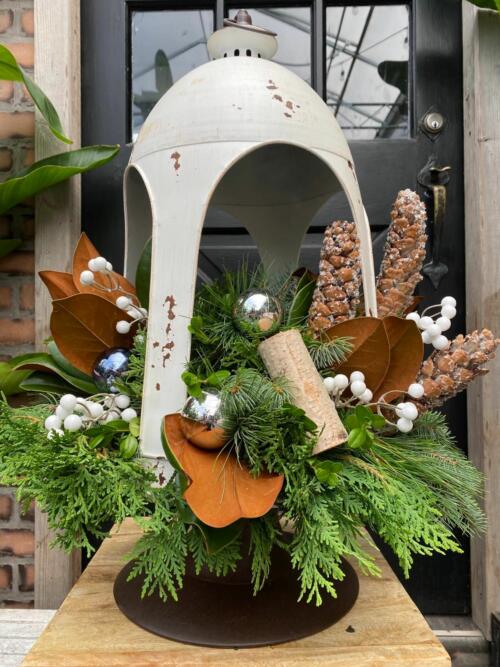 Peace and Joy Lantern
$84.00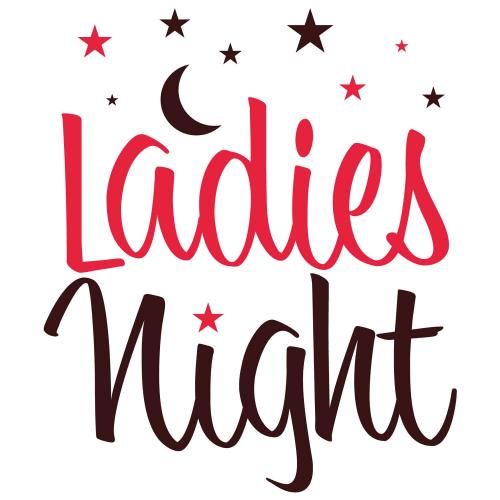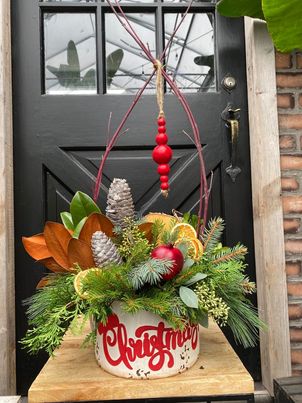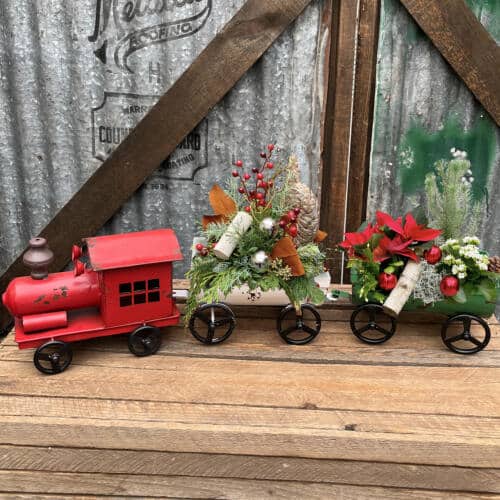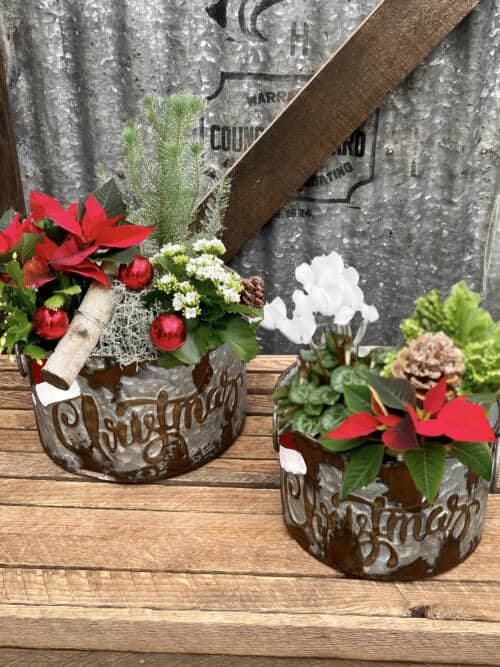 Winter Wonderland Planters
SOLD OUT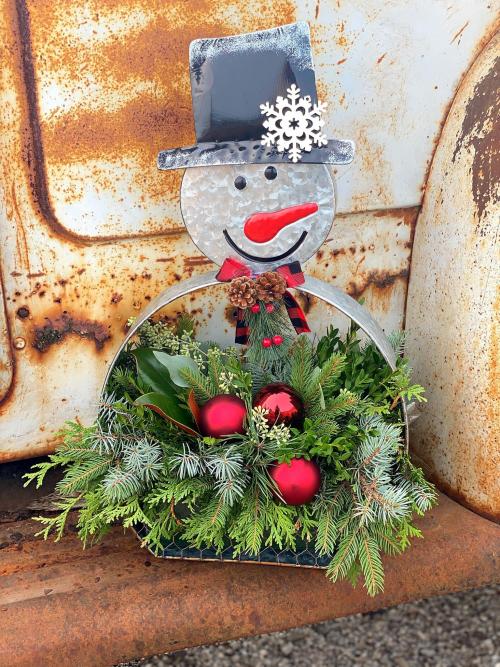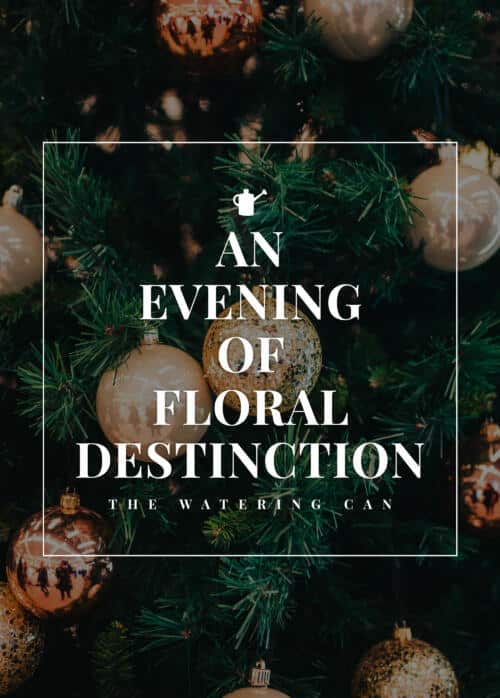 Evening of Floral Distinction - Winter
$98.00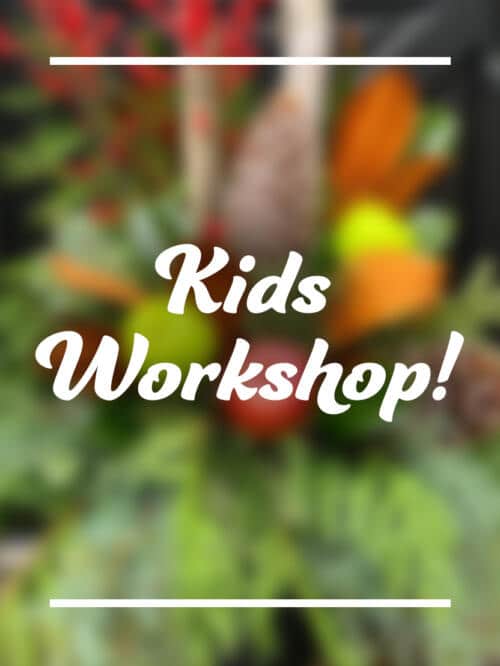 Kids Winter Workshops
SOLD OUT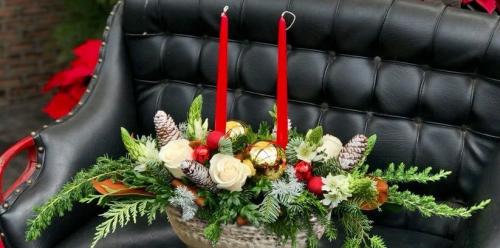 Touch of Elegance Table Arrangement
SOLD OUT
Located in Vineland, ON, The Watering Can Flower Market is nestled in the heart of Niagara's Wine Region! We host a variety of seasonal workshops for all ages, instructed by knowledgeable floral designers. The popular Winter Workshops abound with the joy and fragrance of the festive Christmas season! Create your own Christmas urn pots in our urn workshops, winter wreaths, table arrangement workshops. Join us for a fresh new season of Spring Workshops featuring Easter floral arrangements and Mother's Day classes to mention a few. Our Summer Workshops abound with urn planting sessions and revolve around garden centre themes for porch planters, wreaths, succulent planters and our popular winery workshops. Fall is the time to be thankful and the workshops are designed around Thanksgiving themes and Autumn hued flower table arrangements of contemporary and classic designs.. We host both public and private classes for different groups, corporations, bachelorette parties, office parties in spacious settings for various sized classes at our greenhouse location. Our workshops are designed for all skill levels and for everyone to enjoy!